Save Money on Your Email Marketing by Having Clean Email Lists
Building your email list is not enough these days, you need to maintain it too. Email list cleaning is an important task for every list owner to undertake on a regular basis, especially if your list is continually growing. One of the most important aspects of list maintenance for every small business owner is finding ways to save money when it comes to email marketing. Here are a few ways that you can accomplish that…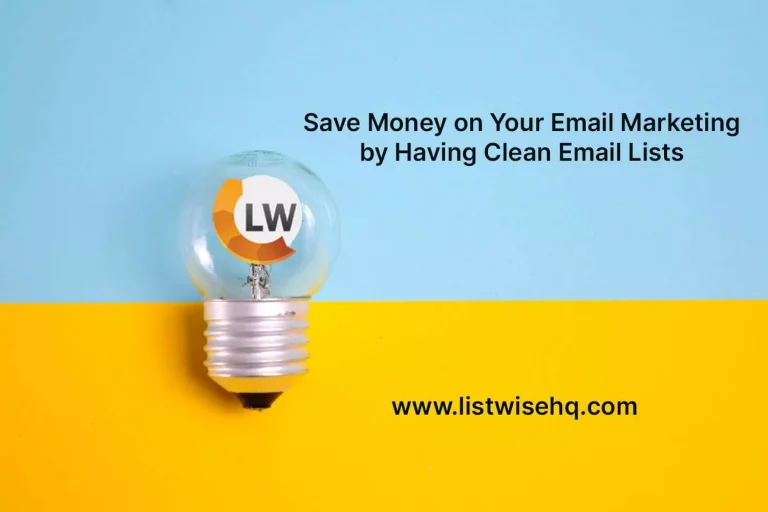 1. Regularly review your analytics after each email you send during a campaign. How many emails were delivered, how many were opened, how many were "undeliverable"? It can be expensive to use email services, especially when they base their prices on numbers. An example would be that you pay $19 a month for a list of subscribers up to 450 large, but you are paying $29 for a list of 523. When you review your analytics, you can see that of the 523 emails that you send, 83 emails are undeliverable. By removing those "dead subscribers", you will save yourself $10 a month because you are now back down to the basic service.
2. Send the prescribed amount of allowed emails through your email service each month, no more and no less. By sending more emails than the allowable amount, you may have to pay more for your email service.
3. Remove subscribers that never open your emails. They are basically taking up a spot on your list but they have probably forgotten that they signed up to your list.
4. Sometimes people use fake email addresses to sign up for your email list. By using the double opt-in method for email address verification you can ensure that these addresses are easily recognizable and quickly removed.
It is definitely more desirable to have a responsive list of subscribers that does not contain undeliverable addresses, unconfirmed subscribers, email addresses with typographical errors and fake email addresses. Large lists can be extremely expensive and they do not always contain email addresses that are valid.
When you keep your email marketing list clean using an email list cleaning tool, you can be certain that your list is 100% real, populated with people who want to be on your list and will actually open and read your emails when you send them out. ListWise is the most accurate email list cleaning tool on the planet and is the most obvious choice for email marketers