Email List Scrubbing Advice: 3 Great Tips for Building an Email List
Every online marketer knows that building an email list is one of the most essential aspects of running their online marketing business, in addition to keeping their email list clean with good email list hygiene practices. They also know that perhaps the best ways to get people to sign up for their mailing list is to have some form of newsletter sign up form prominently displayed on their website. Even after doing this; however, there are a few marketers who are unable to get people to sign up. Fortunately listed below are some proven incentives that you can use to boost your email sign ups.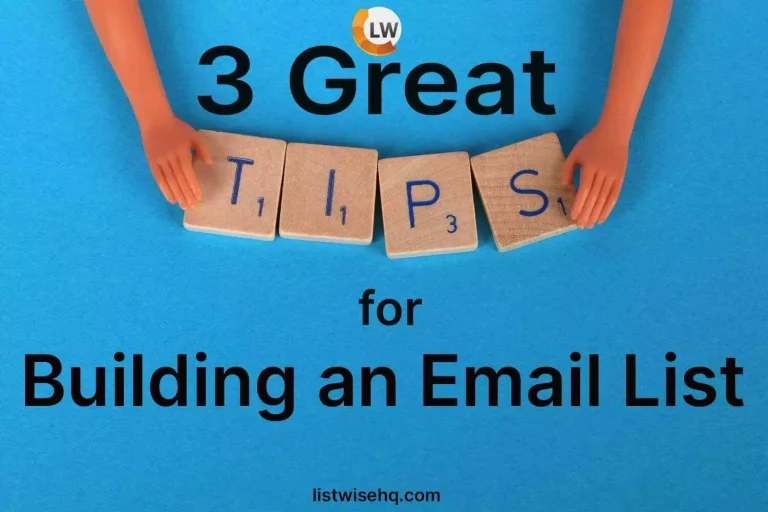 1. Give Customers Exclusive Discounts
Customers love discounts and free items. Therefore, it should go without saying that one of the best ways to boost email sign ups is to offer exclusive discounts. Offering exclusive discounts will work well for both traditional brick and mortar stores and e-commerce websites. Regardless of how good your product is, a discount is something that will benefit, not hurt your bottom line. Just make sure that you do not offer the same discount all the times, as it is best to mix it up and keep things fresh.
2. Give Away Free Information
Another great way to boost your email sign ups is to give away free information. This can take the form of case studies, free webcasts invitations, the ever-popular PDF files and more. Just make sure that the information that you are giving away is relevant to your, product, service and website.
There is also an added benefit of giving away free information – you can show off your personal expertise. For example, if you have a blog on weight loss tips you can take the information from that blog, turn it into a report and then give it away for free. Before you send out your free information make sure that your customers go through online email address verification process. You can use the ListWise API integration so their email address is verified at the time of them opting in. Also, always regularly clean your entire email lists using ListWise.
3. Trials and/or Free Samples
Getting people to sign up for your mailing list can sometimes be as easy as offering them a free trial or free samples. Of course, this means that your product and/or service will be the one that will be doing the convincing for you. The good thing about free trials and samples is that even if your product fails to convince your potential customers you can still contact them and send them other campaigns as you would have already acquired their information and permission to send them information.
Each company is unique and therefore each method will have varying degrees of success. It is therefore important that each company tries various methods until they find the one that produces the most results. The main takeaway is that offering your customer any of the following incentives will definitely improve your sign ups and thus grow your mailing list. Additionally, make sure that your email list is always kept clean and use email list cleaning software like ListWise.