Strong Calls-to-Action for Subscription Forms
Adding something as simple as a subscription form to your call to action of your email marketing campaigns has been proving more successful on the digital content front. If you want your readers to respond to your email marketing content, then adding an immediately doable and beneficial aspect to the end of the content, like subscription forms, creates the tendency for impulse actions.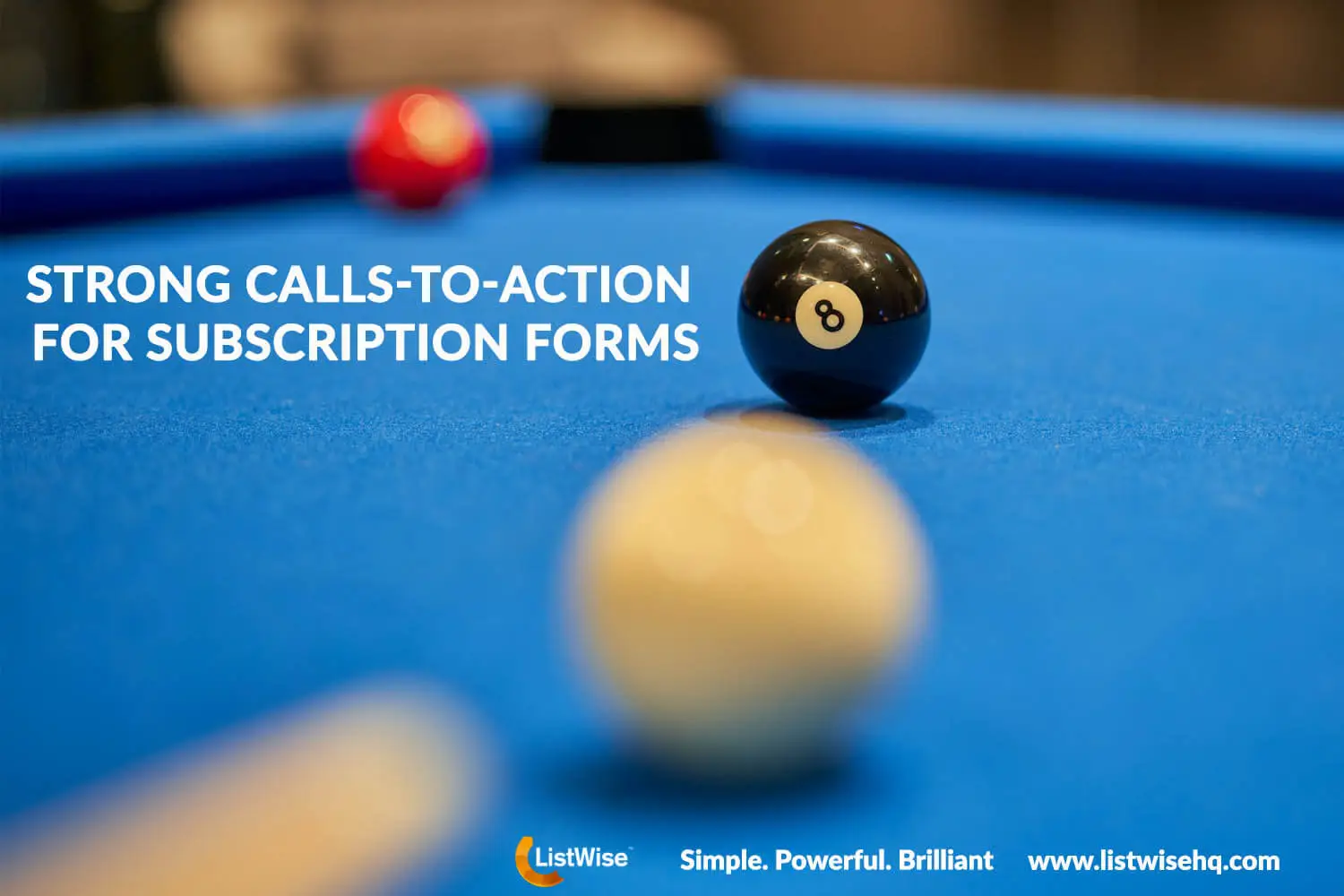 The point is to be able to make your content lead to a desire for more information – if you are giving your readers a perspective on a product of interest that they have not come across before, chances are you will be able to garner their interest. This obviously means they will want to know more and the best way to reap results is to be able to let them know how they can get more information.
This is in fact better than a traditional opt-in method to get you starting a dialogue with a new email database. Tell them something of value and let them know how they can find out more. By increasing email subscriptions, you know that your readers consciously want more from you as a result of them taking the time to fill in your form. It also means you are able to gather more valuable data about them. This allows you to fine tune your future content due to the individual disclosing personal information through these email subscription forms that they may not be able to get by clicking a yes with a traditional opt-in button. Ideally, you could follow up the subscription form with something else of value to them such as an e-book in relation to your industry that will add value to the reader who has subscribed to more content from you. Announce this in your email, leading up to the subscription form and you will automatically be able to increase the number of email subscriptions immediately.
Adding links to subscription forms through email is also referred to as a method of Direct Response Marketing, defined by Wikipedia as a strategy designed to generate an immediate response from consumers – where each consumer's response (and purchase) can be measured and attributed to individual advertisements. This form of marketing is differentiated from other marketing approaches, primarily because there are no intermediaries such as retailers between the buyer and seller. Therefore, the buyer must contact the seller directly to purchase products or services.
This is exactly what a subscription form will do for you – create an immediate response to your call to action and also give you direct access to your end consumer without having to go through an intermediary in the chain.