Spring Cleaning Your Email List – Why Bother?
Email marketing lists that are weighed down with an excessive amount of inactive names can become unwieldy. If left unchecked, bad email addresses will proliferate on your list as well, resulting in a high rate of bounce-backs that can adversely impact your efforts when it comes to bulk email campaigns. As a result, it is essential to clean up bad emails to maximize the success of your email marketing efforts. Below are some tips for conducting your Spring cleaning efforts effectively.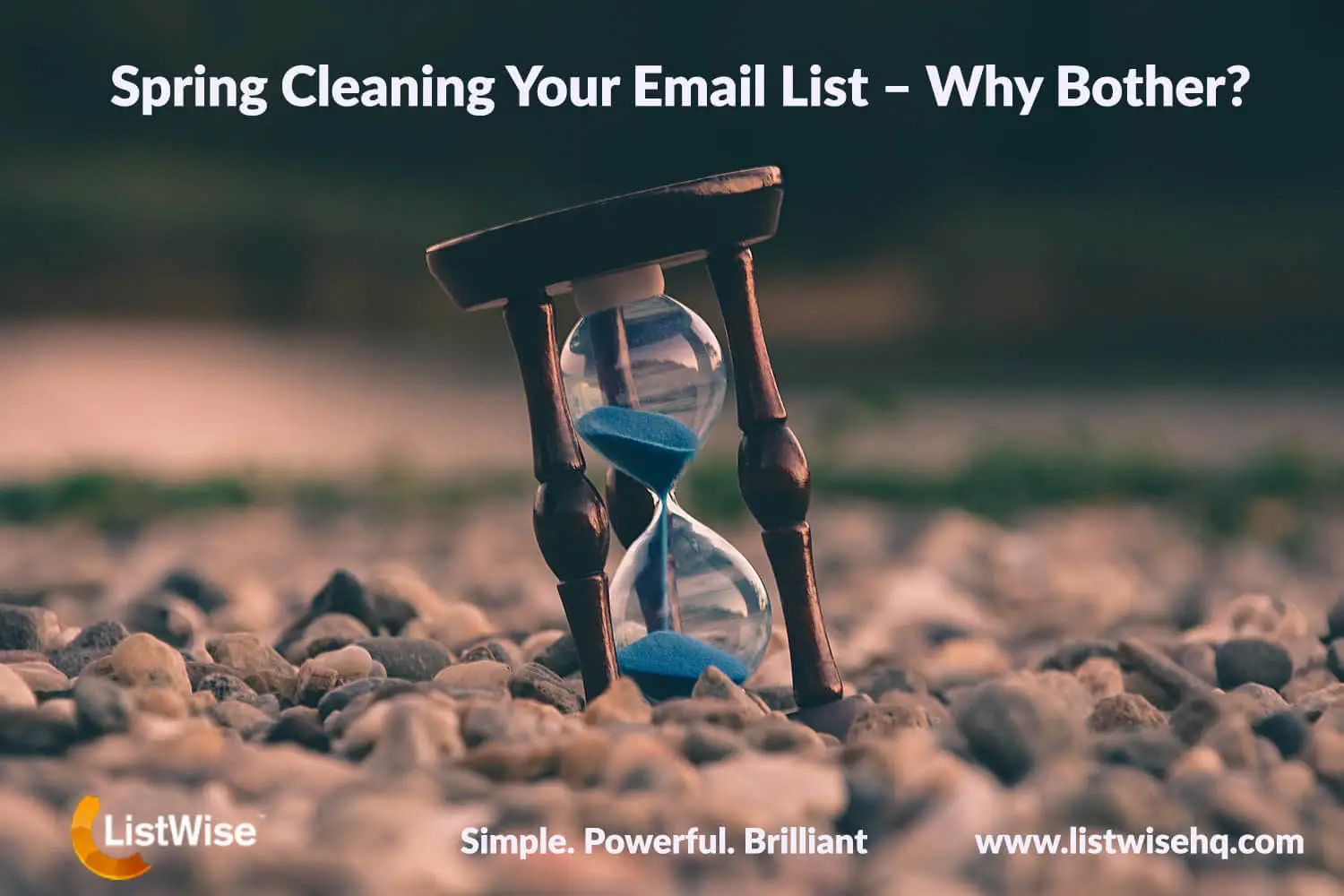 Identify Inactive Subscribers
These individuals generally have not responded to your marketing efforts for some time (typically 6-12 months). Instead of simply eliminating them from your list, send out messages to them targeting their specific interests, if you have those on file. If not, an email offering a bonus or discount of some sort can be tried in an effort to reactivate them. If that doesn't work, you may want to move them to the inactive file rather than eliminating them from your list entirely, so that you can include them in future special mailings from time to time.
Eliminate Bad Email Addresses
Inevitably, some of your list members will have changed emails resulting in bad email addresses that can increase your bounce-back rate. Removing these emails from your list should be an important part of your spring cleaning efforts. Email list scrubbing services, like ListWise, can be helpful in this regard. The more valid email addresses on your list the higher your open and conversion rates are likely to be, so scrubbing your list is something that should be done on a regular basis, at least every six months and more often if possible.
Review Your List Expansion Policies
Growing your email marketing list is just as important as cleaning it, so take the time to analyze your policies for adding new names to the list and improving them where possible. Do you have a list enrolment form on your website and social media pages? Do you remind existing customers to forward your emails to friends and family members so they can sign up? To keep pace with attrition you should be constantly adding to your list over time.
Re-energize Older Subscribers
To entice subscribers who haven't been active of late into purchasing from you again send them emails designed to bring them back into the fold. Offer them special discounts or "loyalty" packages to motivate them to continue to purchase products from you.