Guide to Attracting your First Blog Subscribers
Starting a blog for your organization as part of your online marketing activities will also need an ample number of subscribers to ensure that your content is being read. If you can't rake in those first 1,000 subscribers fast, you may not be a successful corporate or marketing blogger. The principles of personal bloggers are in fact the same because having a substantial number like 1,000 subscribers ensures that your blog has a good online presence from which it will start to grow exponentially. 1,000 blog subscribers are all you need to make your content go viral, as long as you are creating the ideal content to appeal to these people.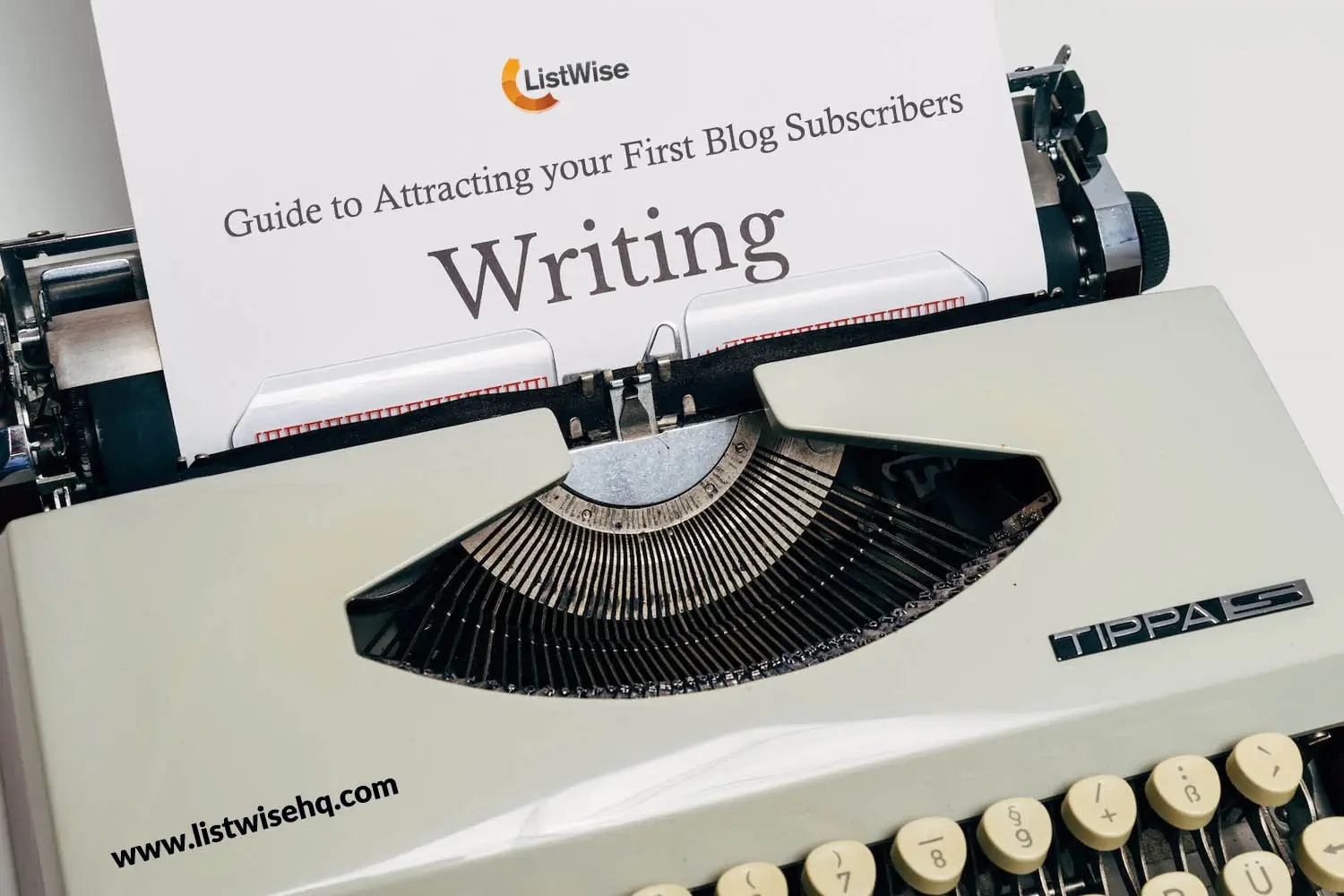 Take note of the following points when starting out with a new blog for your brand:
1. Firstly, identify your audience – look into related blogs they may already be subscribed to and take note of any comments they leave there. You may be able to pick up on some of these for content ideas, solving problem they have with your competitors.
2. Ensure that your blog has a purpose and is not releasing content that isn't cohesive. Are you using it to solve consumer problems in relation to your product or service? Is it to further explain brand or product attributes? Identify a singular purpose and use the medium of blogging to fulfil that purpose.
3. Design is paramount to a blog's success. If you have a cluttered layout, you will irritate your readers and lose the ideal effect you want to have on them. Ensure you either pick and customize a design on a platform such as WordPress or create your own template that ensures all your visual brand attributes are in place while making the reading experience smoother and easier on the eyes.
4. Ensure that your 'About' page has ample and credible information on you so that your readers know they are coming to an official extension of your brand's online visibility.
5. Ensure that your blog is API integrated across all your other online platforms such as Facebook and your website so that every new post you create on your blog will also get picked up by your other online regulars.
6. Chances are there are personal bloggers out there who are influencers in your product or service category. Engage with them, leave comments on their posts that will link back to your content and even invite them to write a guest post for you.
7. Hire content writers that understand the medium well – essentially you need good bloggers who understand your category and write it in the right kind of lingo that will ensure your content is read and absorbed by your readers.
8. Be sure to verify the email address of your subscribers with an email verification tool like ListWise. It is common for people to make simple typos when opting-in via a web form on a website. For the most common typos, ListWise intuitively fixes them for you.