Role-Based Email Addresses
Avoiding sending emails to role-based email addresses is a good practice to ensure better deliverability and engagement rates. Role-based email addresses are generic addresses that are typically used for specific functions within an organization rather than belonging to an individual. Examples include info@company.com, sales@company.com, or support@company.com.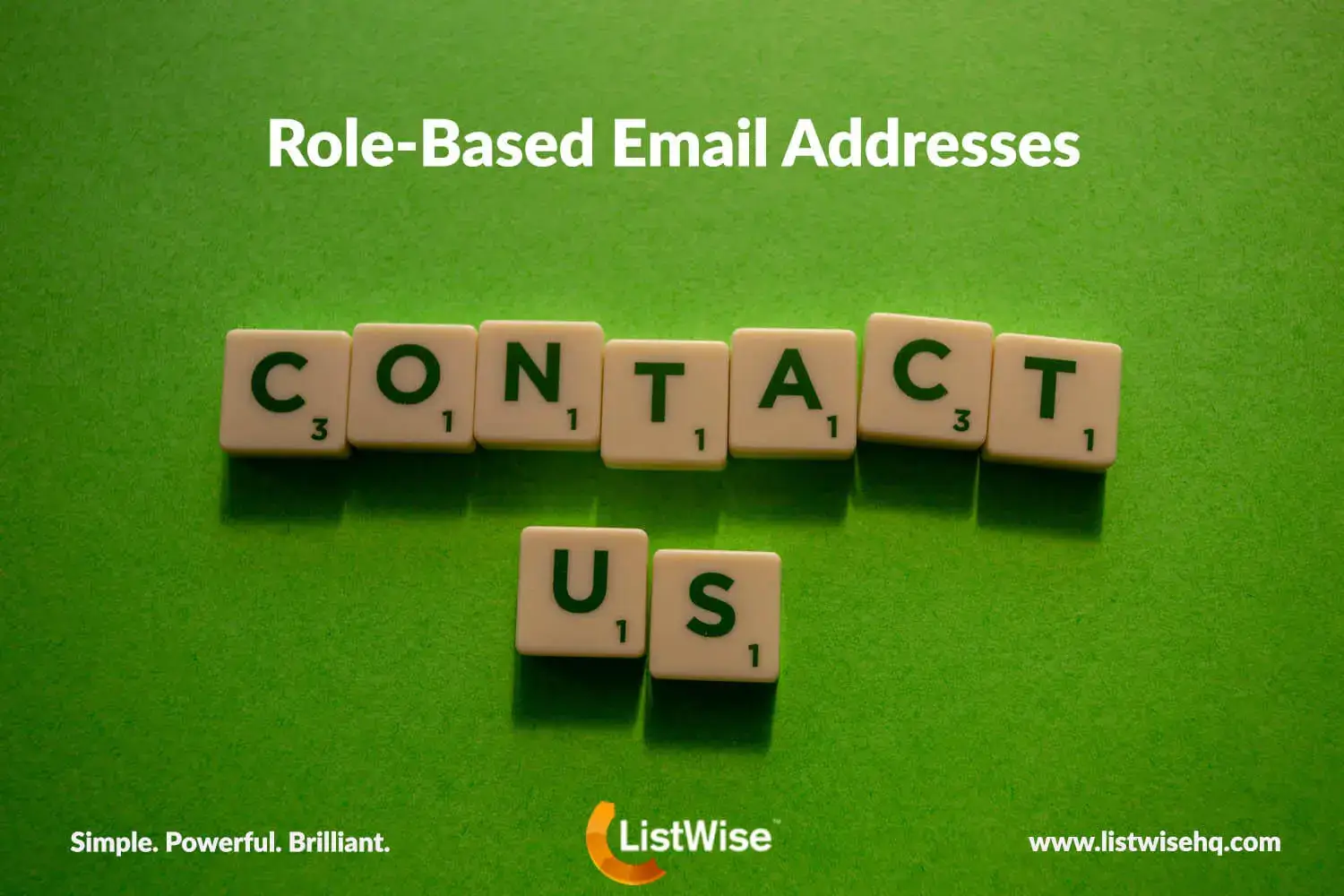 Here are some reasons why you should avoid sending to role-based email addresses:
• Deliverability concerns: Role-based email addresses often have strict spam filters or firewalls in place, making it harder for your emails to reach the intended recipients. These filters might flag your emails as spam or bulk mail due to the generic nature of role-based addresses.
• Engagement challenges: Since role-based email addresses are often managed by multiple people or departments, it's difficult to establish a personal connection with an individual recipient. Personalization and tailored content are key to engaging your audience, but it becomes challenging when sending to a role-based address.
• Risk of unsubscribes and complaints: Recipients of role-based email addresses might be more likely to mark your emails as spam or unsubscribe if they receive unsolicited or irrelevant messages. This can negatively impact your sender reputation and deliverability rates.
To avoid sending to role-based email addresses, consider implementing the following strategies:
• Use confirmed opt-in: Implement a confirmed opt-in process where subscribers have to confirm their email addresses before being added to your mailing list. This helps ensure that only genuine individual email addresses are added, reducing the chances of role-based addresses being included.
• Regularly clean and update your email list: Regularly review your email list to identify and (remove any role-based email addresses. Use email verification tools or services (such as, ListWise!) to identify and remove invalid or role-based addresses from your list.
• Request individual email addresses: When collecting email addresses, ask subscribers to provide their individual email addresses rather than role-based ones. Provide clear instructions and explain the benefits of receiving personalized and relevant content to encourage individuals to provide their personal addresses.
• Monitor engagement metrics: Pay attention to engagement metrics like open rates, click-through rates, and unsubscribe rates. If you notice consistently low engagement from certain email addresses or domains, it might indicate the presence of role-based addresses, and you may consider removing them from your list.
By avoiding role-based email addresses and focusing on engaging individual subscribers, you can improve the effectiveness of your email marketing campaigns and enhance your overall deliverability rates.