Tips for a Cleaner Email List
If you have a tough time answering when asked to "define email hygiene" you're not alone. Email hygiene is one of those important aspects of any email campaign that is often overlooked by marketers. If you survey the best email marketing campaigns, you'll notice that each one is defined by spotless email lists and painstaking attention to detail. Cleaner lists mean you'll send less emails to invalid email addresses. Sending to inactive or invalid emails makes you look like a spammer in the eyes of most spam filters.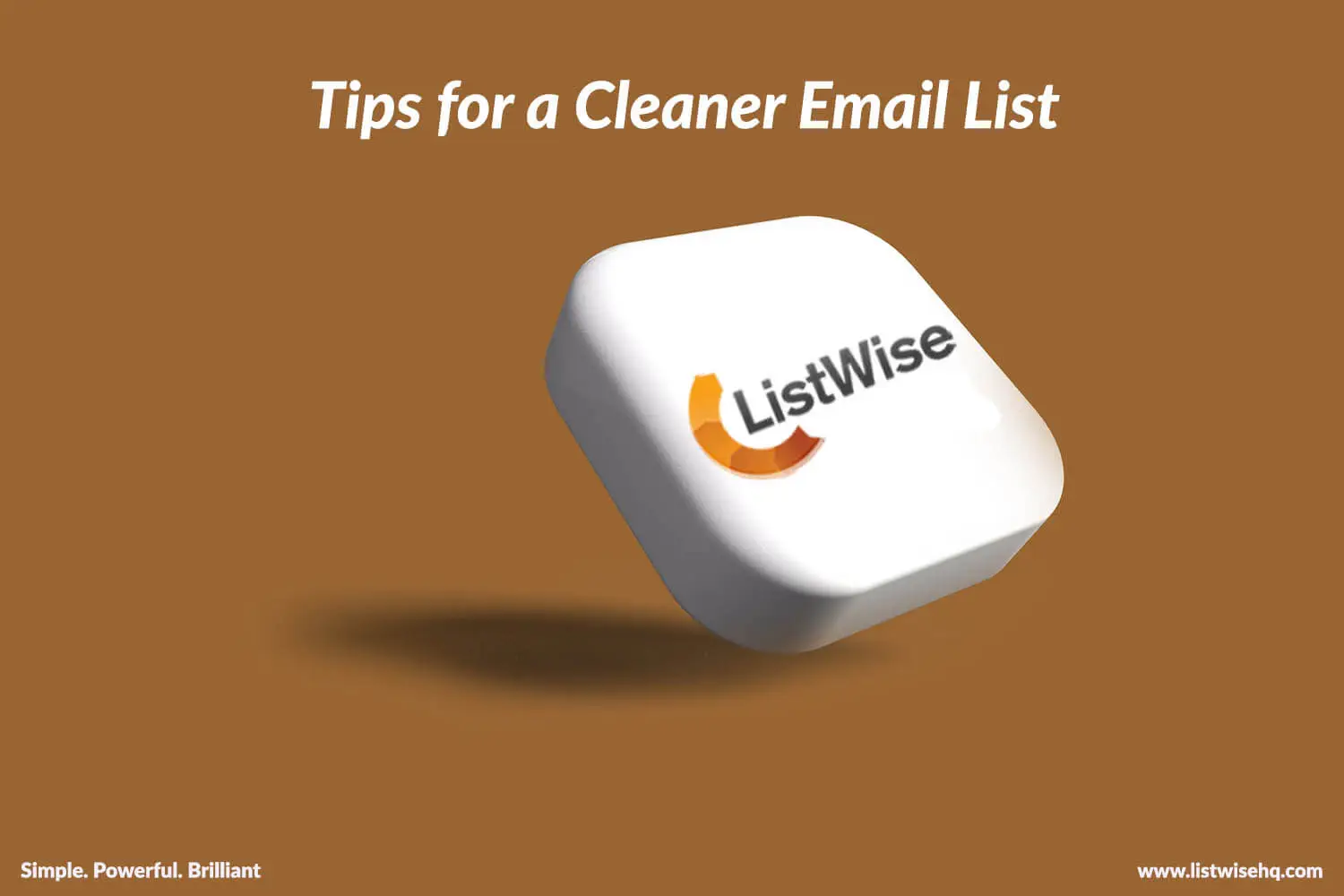 Making sure your lists are clean should be a top priority, and here are 4 tips to make sure yours are the best they can be:
1. Correct typos
This may not be the revolutionary email hygiene solution you were looking for, but it's important. When someone inputs an email address, it's easy to make small typos – nospellcheck@gmial.com is a good example. Decent email hygiene software will generally help you do this, but some amount of manual searching and editing is usually required.
2. Manage bounces
When you receive a response showing that an email was "undeliverable," it could mean one of two things. If it's a "soft" bounce, the email was temporarily undeliverable due to network or account problems. A "hard" bounce means the account is inactive or permanently closed. Good email verification software, such as ListWise, can tell the difference between the two and remove "hard" bounces appropriately.
3. Monitor spam reports
Software can also track whether your recipients are marking your email as spam. If people are doing this (and you're not trying to spam them, of course), we suggest sending a personal email to these people encouraging them to mark your address as "safe." Oftentimes, people mark mass emails as spam because they can't find the unsubscribe button. A personal email may make them reconsider, especially if you write a really nice one.
4. Monitor activity
Even if subscribers are receiving your emails, many will delete them immediately or simply never open them. Remove your most inactive subscribers, because very low activity is wasteful for you and may hurt your reputation with spam filters.